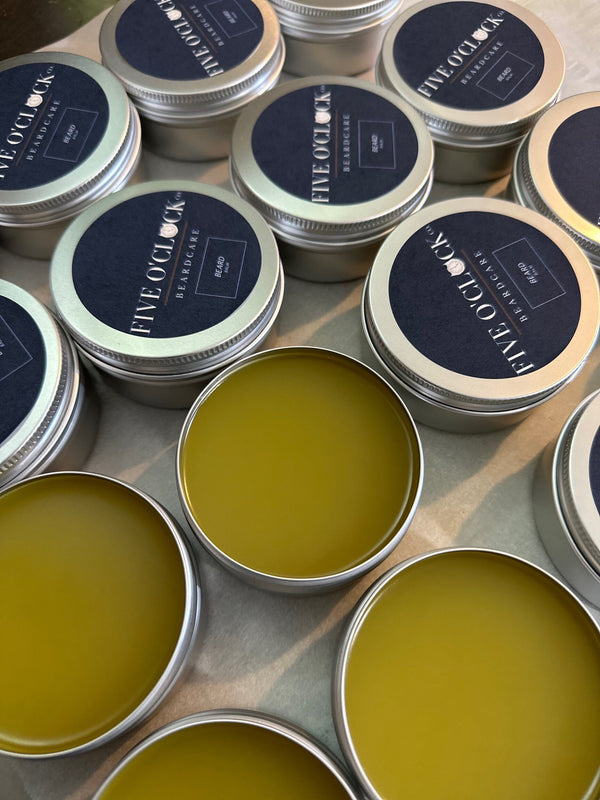 Five O' Clock Co - Organic Beard Balm
Beard Balm | Nourishment & Conditions, hydration and maintain wild hairs if used daily will heal patches and treat skin.
Ingredients - Shea Butter , Mango butter , bees wax , grape seed oils , coconut oil , lemongrass , organic herbs.

Directions - Dip finger into can , massage in palm of hand than apply to beard.