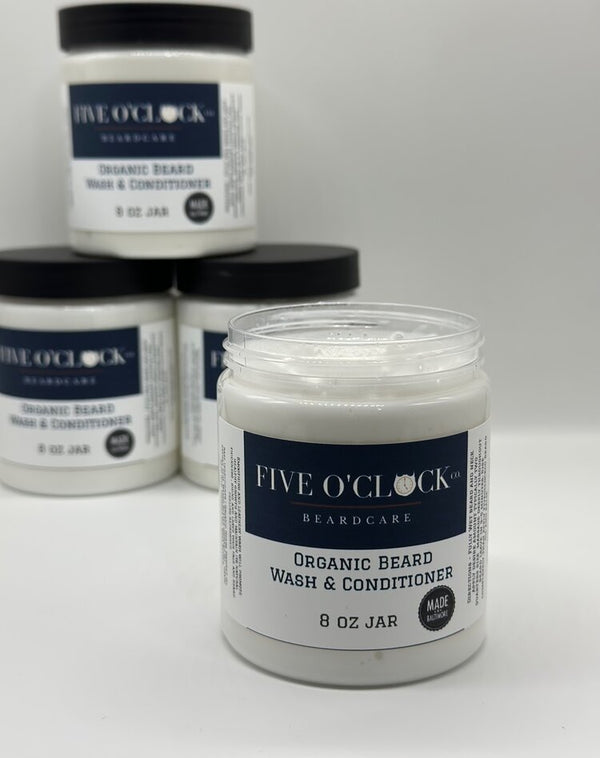 Five O' Clock Co - Organic Beard Wash
RELAXING - Smoothing and leathery wash will promote healthy growth and maintain its natural thickness , shine and leave your face and beard feeling refreshed.
Base Ingredients | Organic Herbs , Coconut Oil , xthan gum , organic milk , grape seed oils , coconut oil , Shea butters.
Directions - Completely wet beard and neck , apply desire amount typically two quarters size , massage deeply throughout beard leave in 3-5 minutes, Rise completely than apply Fiveoclockco beard oil and balm.