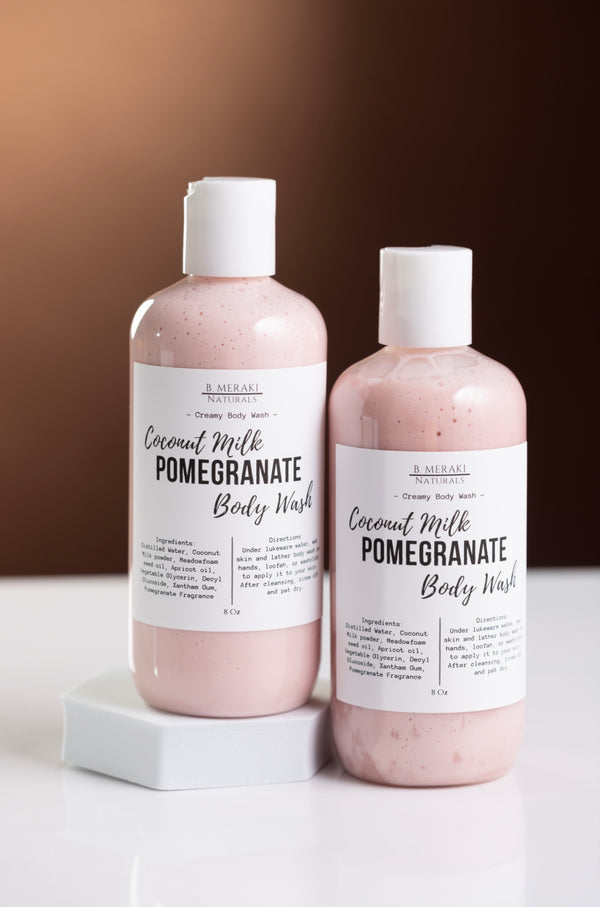 B. Meraki Naturals - Coconut Milk Pomegranate Body Wash
Creamy Body Wash

How to use: Under lukewarm water, wet skin and lather body was on hands, loofah or washcloth to apply to your skin. After cleansing, Rinse off and pat dry.

Ingredients: Distilled Water, Coconut Milk powder, Meadowfoam Seed Oil, Apricot Oil, Vegetable Glycerin, Xanthan Gum, Decyl Glucoside, Optiphen Plus ( Preservative) Pomegranate Fragrance.