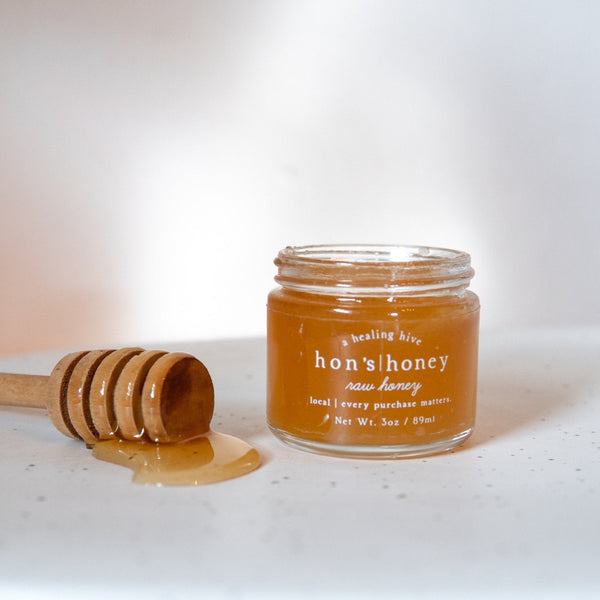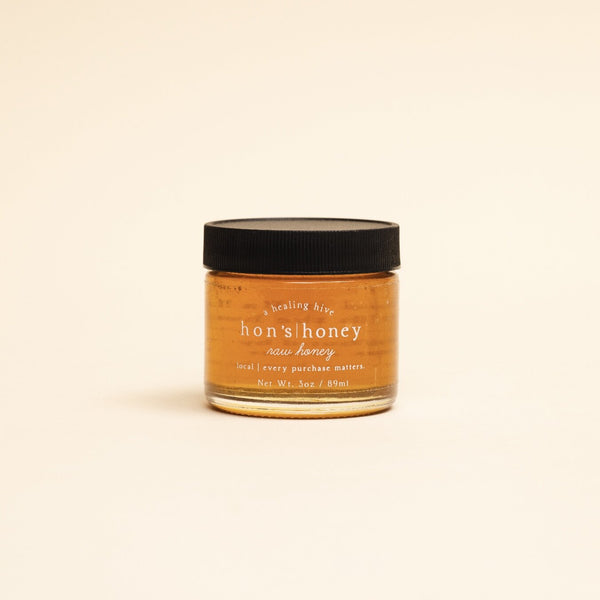 Hon's Honey Sampler Honey
3oz of pure gold honey (raw & local)

Reusable glass jar (because no one wants plastic infused honey)

Want to use the sampler as a party favor? We are happy offer a 15% discount on orders of 25 or more. Email us at info@honshoney.com to receive your coupon!