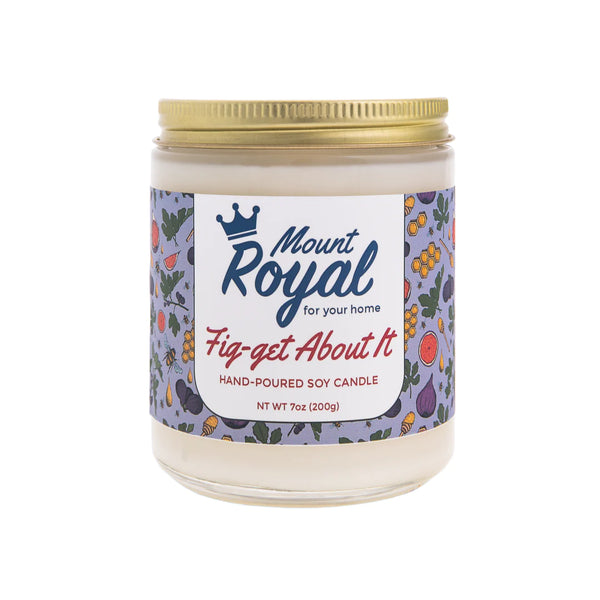 Mount Royal Soaps - Fig Get About It Candle
Our most popular candle, this luxurious fragrance is a symphony of smells including fig, honeyed brown sugar, maple, and vanilla orchid. With good vibrations only, the scent's all about a hot soak in the tub, silk sheets, and a warmly lit boudoir. It's not hard to lose yourself in the deep, complex, and ambrosial bouquet. Think you'll find a more seductive signature scent elsewhere? FIG-GET ABOUT IT.
Burn time: 40 hours
Weight: 7oz
Dimensions: Height 3.5", Diameter 3"
Ingredients: 100% soy wax, and (always!) phthalate-free fragrance oil